talkigy makes your web site come to life as responses to visitors' questions are typed and relevant pages are opened
talkigy offers the possibility of adding artificial intelligence to your existing web site. Perfect when you want to help visitors navigate a lot of content or when you wish to promote a message in an original way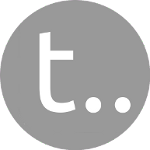 Add a chat box to your web site that will ...
... provide quick answers to simple questions
"what time do you close on Saturdays"
... draw them into your content through an extended chat
"do you sell cat treats?"
... show them web pages relevant to their interest
"Here is a picture of some turkey and lamb favoured treats, very popular with Calico cats
... make reading long texts unnecessary as visitors can just ask the question they want answered.
"Do you have those treats in a low calorie version?"
"if you are looking for low calorie treats you might like to consider the fish flavours as they have less fat"
How does it work?
When a user enters a question in the chat box, talkigy will reply with the most suitable reply stored in a response bank populated from spreadsheets containing your questions and answers.
You don't need a perfect match between visitor's questions and your content, talkigy will find the best answer in its response bank or will use artificial intelligence to clarify the question or take the conversation in a new direction. Providing your response bank has enough questions and answers, your automated dialogue will take on a life of its own, connecting visitors to your content in ways you might not anticipate. If you wish, talkigy can author the questions and answers for you, from existing texts and web pages.
There is no tech for you to install or run
If you wish to add an automated dialogue to your site, simply provide talkigy with your content in spreadsheet format with questions on even rows and answers on odd rows. talkigy will then process these to create or update your response bank powering your automated dialogue.
The only change to your web site is some links or buttons so visitors can find the automated dialogue.
Full support is available
Perhaps you like to be very involved and create the response bank your self, or perhaps you would like us to do that for you, basing the questions and answers on articles or web links that you provide. Whatever the case, talkigy can provide all the support you need to get your automated dialogue live and updated.
Read...
... why you should choose talkigy.
Click...
...on the chat button at bottom right on this page, and ask questions abou talkigy